Daily Tasks
After initial training and guidance daily task would eventually be to produce and manage radio programmes, manage socials and website.
Skills gained
Learning basics of sound engineering and journalism, finding new ways of self-expression, developing one's own creativity, expanding the ability to relate to others, getting to know Auroville from a new perspective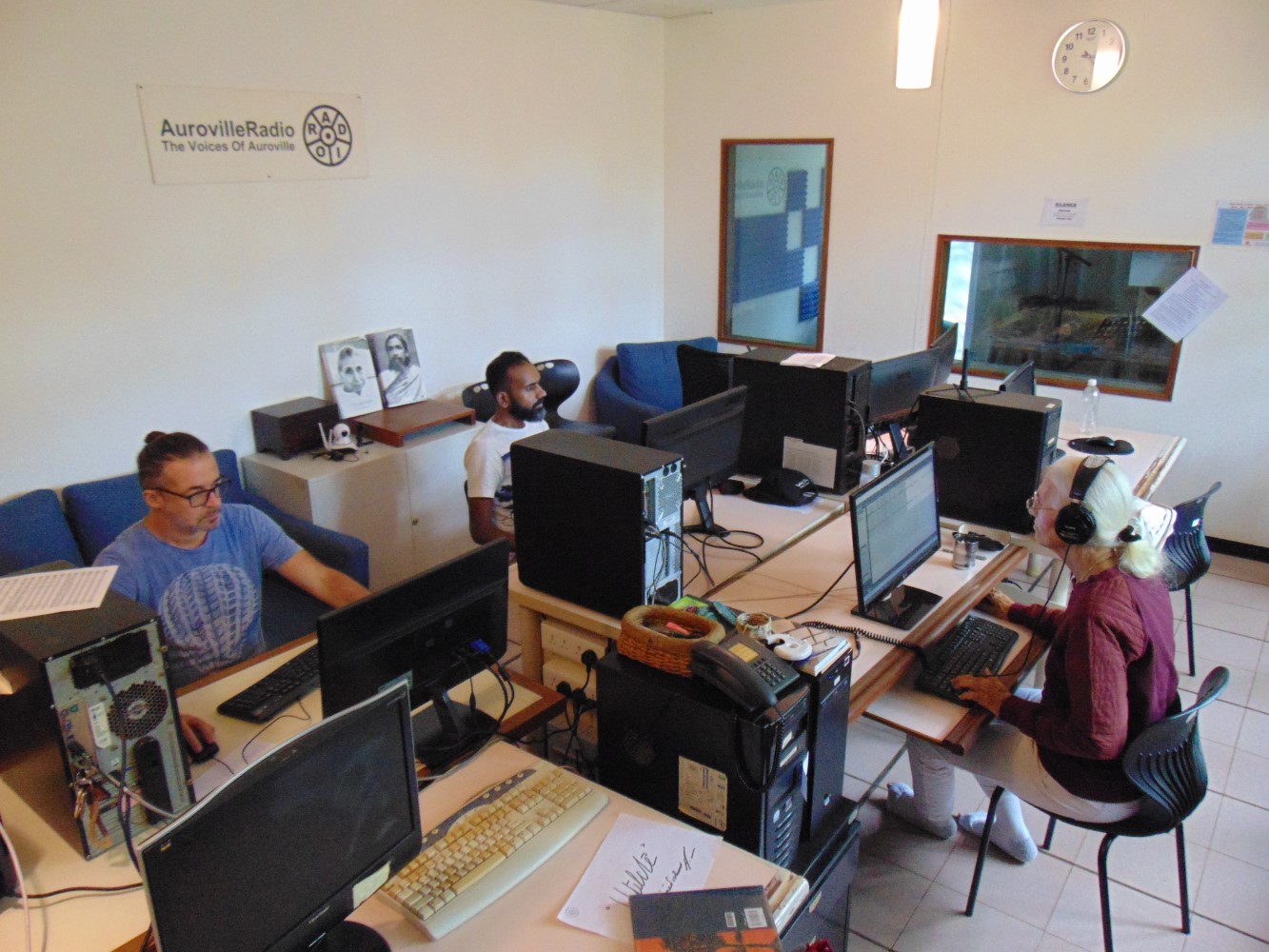 Opportunity Description
Context or the need
AurovilleRadio invites the involvement of all people interested in the project of exploring, developing communication and creating valuable content, to connect and link between different cultures. We are looking for talent in communication, media, audio recording, editing and production, journalism, music.
For more information  click https:/www.aurovilleradio.org/
Goals and Role of Volunteer
The volunteer will have the possibility to be able to manage an articulate media context in line with the AV Radio's vision.
Conditions
Volunteer contribution covered and lunch could be provided as per mutual agreement
Morning hours 9-12 am
Afternoon hours 2 -5 pm
Prerequisites
High school diploma is required. BAC or MASTER in communication and/or arts, Music degree, Software engineering skills are encouraged but not compulsory as long as the candidate has the interest and the minimum experience required, Very good English, in speaking, reading, listening and writing. Other languages are always welcome if the candidate already speaks English. Teamwork capacity is necessary. Then at least one of these skills is required: Sound Engineering, Journalism, Social Media management, Web Design, Software Engineering, Music event organisation, Professional Musical skills, Fund-raising experience. Basic knowledge of Reaper, Mixxx, Libre Office, Microsoft Word/Photo3D, Adobe Illustrator/Photoshop. For webmasters basic knowledge of Html. Javascript, Php, Python, Css.
Number of volunteers needed: 2