Business Development Steward
Daily Tasks
• Research potential institutional partners; • Support the development and execution of communication and engagement strategies to build institutional relationships and an alumni network; • Set up meetings between client decision makers and company's core team for new business opportunities and continuity. • Analyse the findings of the client interaction and share the same with the team • Review general communication strategy and develop an action plan for improved communication and marketing with strong focus on Social Media.
Skills gained
A great opportunity to learn and work with diverse set of culture, and team of consultants with background in engineering, sociology, design and business management having a wide range of expertise in several areas.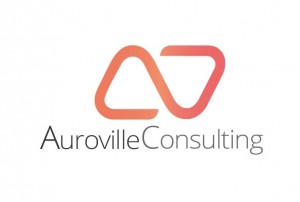 Opportunity Description
Context or the need 
Auroville Consulting provides strategic and integrated planning , project management, design and monitoring services in the domains of sustainable resource management (energy and water) and sustainable management practices. We are planning a new campus in Auroville using principles of bioclimatic architecture and optimized resource management.
Please click on the link Auroville Consulting for more information.
Position and Role of the Volunteer
The Business Development Steward is responsible for planning, operationalizing   and proactively monitoring the Business Development of the Auroville Retreat and Auroville Green Practices t in line with the vision and the objectives.
He/she will be responsible to support the development on institutional relationships and the creation and development of a vibrant alumni network.
Goal & expected outcome
The volunteer/intern is required to work with project leads and team members and formulate research proposals on bioclimatic design
Conditions & Support
The first 3 months will be on probation with no financial remuneration. However, lunch, tea, and snacks during normal working days will be provided. Also, the volunteer contribution will be paid to Auroville on behalf of the intern. The regular Auroville stipend will be provided after the 3 months probation period.
Morning hours 9:00 a.m.- 12:30 p.m.
Afternoon hours 1:30 p.m.- 5:00 p.m.
Prerequisites
• Available for full time • A self-starter with excellent time management skills • Ability to strategize and create content relevant to a specific audience • Proven abilities in networking, persuasion, prospecting, research writing, closing skills, sales planning, identification of customer needs and challenges, client knowledge, meeting goals, professionalism • Previous marketing and communication experience and general understanding of sustainability issues are a plus. • professionals from the same or any other field but have relevant skills and interests; • individuals that are truly passionate about communicating about ecological responsibility and human well being
Number of volunteers needed: 1