Documenting Auroville Research
Daily Tasks
12 fields of research have been identified and documented so far in the form of interviews. What needs to be done is to analyse the content of these interviews, to perform more interviews, and to discover the "golden threads" that interweave the various researches.
Skills gained
Deep exposure to prominent applied research realizations and innovations. Discover how these research are conducive to a change of consciousness and human unity. Have an insight on the "Spirit of Auroville".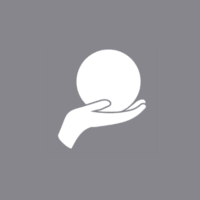 Opportunity Description
The volunteer may have a place in the "Maison des Jeunes", a residence for volunteers and students at an affordable price.
The work place will be arranged in the same building, in the next Centre of Art premises.
Morning hours 9 - 12 am
Afternoon hours 2 - 5 pm
Prerequisites
Sociology and anthropology knowledge basis. Familiar with statistical tools for content analysis. Research oriented mindset Motivated by the concept of Human unity. Good communication skills.
Number of volunteers needed: 2