Daily Tasks
The Volunteer will have to write reports on specific projects, articles, even brochures with the help of the people in charge of the public relations, in order to raise funds to create the school.
Skills gained
S/he will learn about earth-based technologies, which are cost and energy effective. S/he will get awareness of the great benefices of these technologies and will take part with a proactive team to give people the possibility to create and build for themselves their own habitat.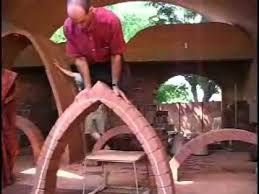 Opportunity Description
Conditions and practical details:
If you cannot afford a guesthouse, you could stay for free in the boarding of our training centre. It is a simple accommodation in dormitory and you will have to share the room with others. You will also be able to prepare your meals in the kitchen of the premises.
Tea will be provided on working days.
Duration:
Minimum duration is 2 months that can be further extended if there is the need. (Non-Indians must be aware of the visa conditions-see our visa pages).
Morning hours 7.30 to 12.00, Monday to Friday.
Afternoon hours 13.00 to 16.30, Monday to Friday.
Prerequisites
Excellent written English. Communication skills. Experience with fund raising would be a plus.
Number of volunteers needed: 2