Researching the link between water quality and human health, production of water dynamisation systems.
History & Today's organization:
Following findings of the 1950's showing how to restore energy fields and living properties into water,  Aquadyn has been undertaking research in dynamisation of water since 1994. This allowed the elaboration of new systems for the purification and dynamisation of water. 
Aquadyn initially carried out humanitarian work in India.  In the last 7 years, water purification systems and fountains have been commercialized for domestic use. Since 2013, Aqua Dyn has expanded to serve demands in Africa and Europe.  
Vision & Missions:
Recognizing the global problem of drinkable water, and more specifically the treatment thereof, Aquadyn aims to produce pure, clean and "living" water, and work towards a sole objective : improving human health. 
Through its activities, through the gift of water and knowledge, Aquadyn engages itself to work towards an ideal of human unity that defines the Aurovillian project. 
Leaders & Team:
Aquadyn employs a team of 26 people. 
Location:Aspiration, Kuilapalyam
Opportunities at AquaDyn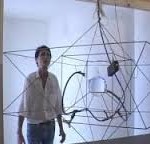 Daily tasks:
Research & Development of water technical systems. Create computer drawings of Aqua Dyn systems.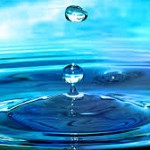 Daily tasks:
Travel in and around the Auroville bio-region. Interview villagers and Aurovillians. Record testimonials and data about health and water quality.
Workshops & Training
No Workshops & Training Found