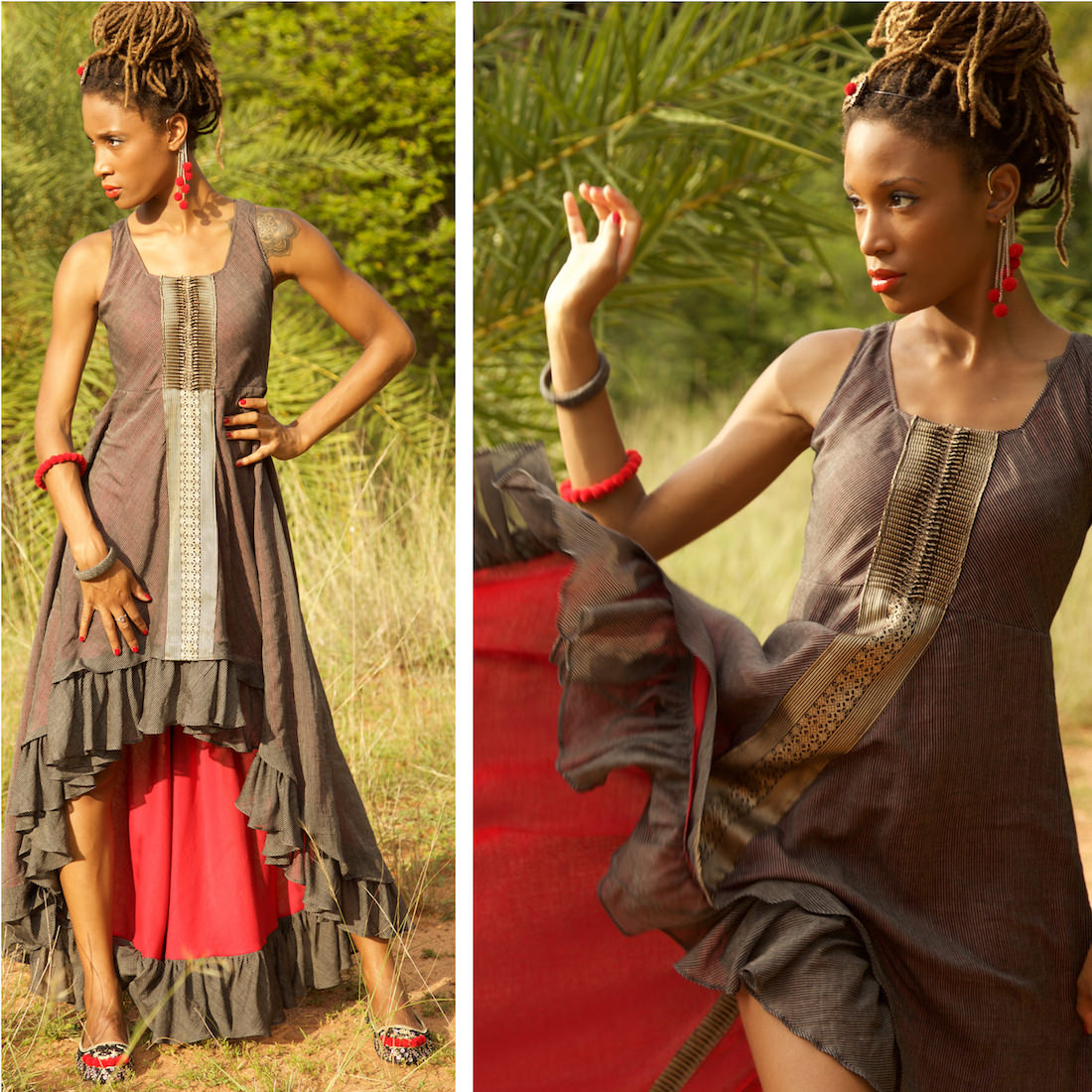 History and today's organisation.
'Rangoli' is an extension of Prema's personality. Prema's personal style is reflected in a harmony of expression and nature with a playful sophistication and beauty. Exploring texture, coloured layers and light, creates each 'Rangoli' piece, from a mixture of high-end jersey, rich coloured cotttons and ancient, hand-loomed 'saris'. Prema's signature designs make use of hand-spun, hand loomed, loom embroidered Tangail cotton fabric from West Bengal. 
Each "Sari" can take up to a month to create and 'Rangoli' prides itself on playing an active role in supporting traditional communities and preserving their precious weaving skills. Working directly with weavers and suppliers 'Rangoli' ensures the traditional patterns and methods are preserved for future generations. 
Vision and Missions
Keeping alive the ancient Tangail weaving tradition sits firmly at the heart of Rangoli mission and values. 
Leaders & Team
Prema Florence Isaac founded 'Rangoli' in 1999.
Location:Auroshilpam, Auroville
Opportunities at Rangoli
Daily tasks:
Create text and images for high quality messages and regularly post them on social media. Execute social media plans across all social media platforms including, but not limited to, Facebook, Instagram, Pinterest, Google+. Organically grow and nurture/followers largely through creative events, contests, unique content, dynamic imagery in order to build an active influencer network. Maintain, manage and distribute monthly social media calendar. Create and execute display advertising campaigns on Facebook and Google. Assist in the scheduling of media interviews, speaking engagements, and other special events.
Daily tasks:
Keep 3 boutiques ready for customer visits at all times.