Attend a workshop?
Auroville offers many workshops and training. Vocational, personal development, environmental awareness, spiritual knowledge, or else, workshops and training ranging from 1 or 2 days a week until several days. The modules presented in this site are those led and facilitated by Auroville speakers and contributors. A large number of other classes and workshops are also proposed by qualified external trainers; their offers are available in the weekly bulletin News & Notes.
Feb
1
Mon
Environmental Leadership Course

@ Sadhana Forest
Feb 1 2016 – Jan 31 2020
all-day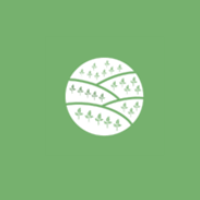 The Three-year Environmental Leadership Course:
The Environmental Leadership Course was launched in 2009 to offer a unique blend of theoretical knowledge and practical experience. We consider both of these elements to be an essential part of the educational process, it being a means for participants to understand the true work and high level commitment needed to run a successful reforestation project and sustainable community.
Goal and objectives:
The goal of the course is to provide a large understanding to all aspects of sustainability. Moreover, at the end of the 3 years, participants should be able to act independently and to teach this knowledge to others. To do this, they should be able to demonstrate capacities in leadership, improved communication, fund raising, conflict resolution , time and group management, site planning and land evaluation, social networking, construction and infrastructure planning.
Course curriculum
Below is the list of the main themes studied throughout the course:
Habitation & Alternative construction (methods, materials, and designs)
Water Conservation  
Renewable Energy
Ecologically friendly Food
Waste recycling and composting     
Pollution reduction               
Natural Farming
Natural Building
There is no starting date since this course works on an individual basis.
Auroville Educators:
"Unending Education is one of the most rewarding, inspiring things here. It's not the only one but it is constantly there. It is part of my nature. " 
"Our programs are facilitating exchanges of inner and external knowledge and experience".
"What we are trying slowly to get into is to have the mind being involved, but also the hands and the heart; this is a permanent exploration".
"Research and Education are the main ideas of the Charter our project is relating to. Research aspect of the project is very practical, as we try to find improvements on a very common reality of women taking care of their material environment; it is a project of experimental unending education, a way to discover new forms; it goes much further than a mere knowledge transmission, it is a mentality changing factor which may introduce evolutions in these women's life".