Bamboo Construction and garden work
Daily Tasks
Volunteers will take part in all aspects of developing the housing and garden. They will take part in the construction of bamboo huts, in collaboration with experienced workers of the Bamboo center. They will work on the development of the garden, using permaculture principles. After a period of time, a committed volunteer could take over the coordination of the project.
Skills gained
Through their work, volunteers will learn bamboo building techniques, the equivalent of taking a workshop at the Bamboo Center! To develop the garden, the volunteers will visit and learn from the pioneering farms of Auroville, taking in their teachings in terms of permaculture principles.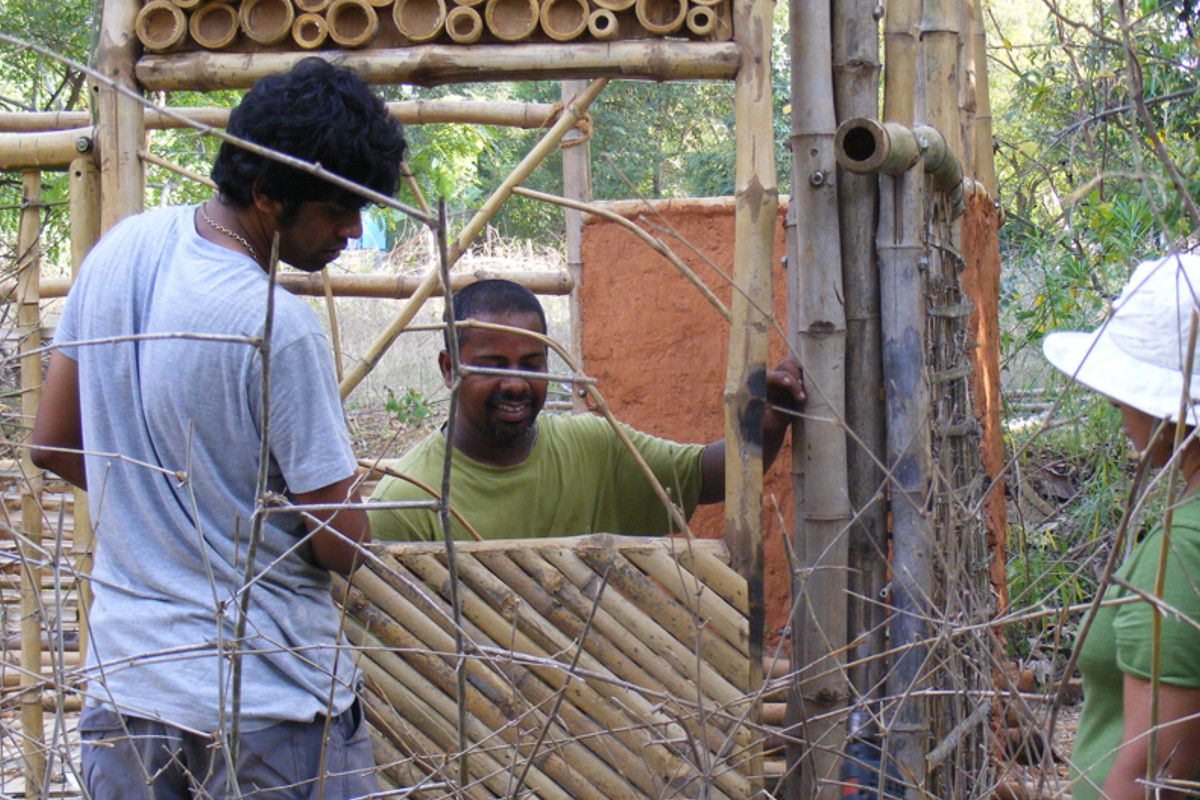 Opportunity Description
Conditions:
For long term volunteers, Bamboo Centre offers accommodation with breakfast at a cost of Rs. 5000 per month. Additionally, volunteer will be allowed to participate,  in any one Bamboo centre workshop (free of cost), upon minimum commitment of two months.
Duration:
Minimum duration is 2 months that can be further extended if there is the need. (Non-Indians must be aware of the visa conditions- see our visa pages.)
Morning hours 9.00 - 12.00, Monday to Friday.
Afternoon hours 2.00 - 5.00 pm, Monday to Friday.
Prerequisites
No previous experience in construction or garden work is needed. The project is suited for all those open to learn, share their goodwill. Eager to foster a community spirit.
Number of volunteers needed: 10