Daily Tasks
Preparing patients for dental work. Helping with infection control by sterilizing and disinfecting instruments, setting up instrument trays, preparing materials, and assisting with dental procedures.
Skills gained
Experience Auroville and engage with its communities.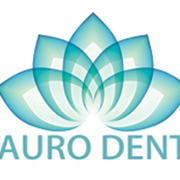 Opportunity Description
Context or the Need
Aurodent is in need of a Dental assistant and Dental technician.
Role & Expected Goals of Volunteer
Perseverance. ...
Strong Work Ethic. ...
Dedication. ...
Reliability. ...
Organization
Good listener. Dental assistants are on the front lines with patients every day. ...
Compassion. Patients are often nervous or scared. ...
Conditions
Volunteer contribution will be covered
For long term volunteers loding and vehicle can be provided
Morning hours 9-12
Afternoon hours 2-6
Prerequisites
Medical education Responsibility, serious attitude to work and dedication of medicine
Number of volunteers needed: 5