English teacher for Tamil children
Daily Tasks
2 hours per day of teaching English to Tamil children, 1 hour per day assisting the children with their homework.
Skills gained
The volunteer will have a direct contact with the Tamil culture. He/she will be able to participate in the cultural weekend activities that also take place in the Centre.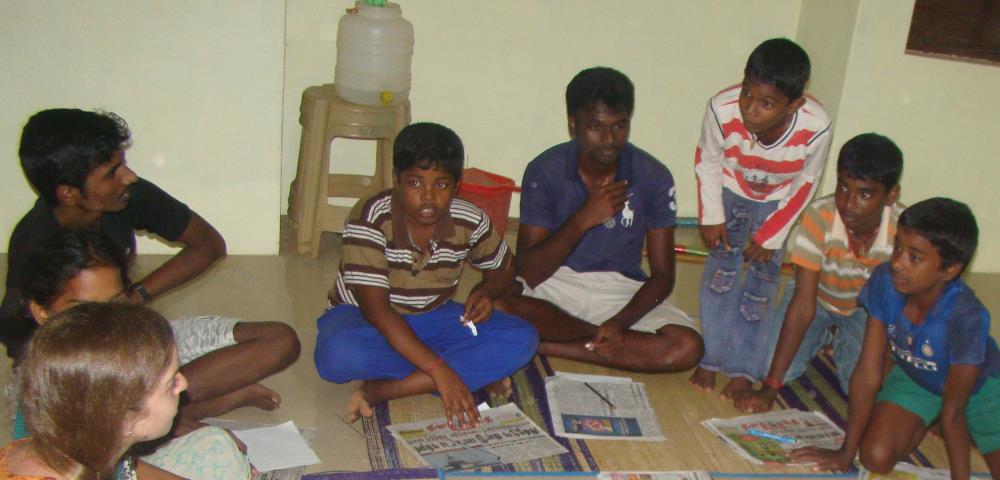 Opportunity Description
Context: Kuilapalayam Cultural Centre has some after school program from 5 to 8 pm. In these hours, children from 9 to 14 years old come and participate in different cultural activities, they can do their homework with some help and English lessons are offered.
Goal: By providing alternative activities and a safe environment, the Centre wants to bring a change in the life of the children that participate in these programs and motivate them in a positive way.
Role of the volunteer: He/she will be in charge of the English language lessons in the Centre.  Classes will take place as part of the after school program in the evening, 2 hours per day, Monday to Friday. There will be two groups of local children attending the classes, 25 children in each class. The volunteer will also assist one hour every evening the children with their homework.
Conditions and practical details: Tea and snacks will be provided. It is possible to combine this volunteering with some other activity.
Duration: Minimum duration is 3 months but the volunteer is welcome to stay longer (Non-Indians must be aware of the visa requirements).
Morning hours
Afternoon hours 5 to 8 pm
Prerequisites
Social skills, kindness, politeness, acceptance, open to a new culture.
Number of volunteers needed: 1
Contact
Mentor: Selvaraj
Email:
Phonenumber: +91 9843195290