Daily Tasks
All work varies according to the season. Activities linked to farming: maintaining the orchards by weeding, mulching, composting trees and harvesting. Activities linked to seedling: seeds collecting, preparing the plantation of saplings and nursery maintenance. Activities linked to forest work and land protection: logging dead wood, planting new trees, watering, repairing fences. General activities: maintenance of the volunteer camp and infrastructures.
Skills gained
Form October until April the volunteers will gain knowledge of forest management and ecological principles, will learn about planting and growing techniques, as well as water and soil conservation methods. The rest of the year they will be involved in basic maintenance: watering, mulching, fruit harvesting, fence maintenance.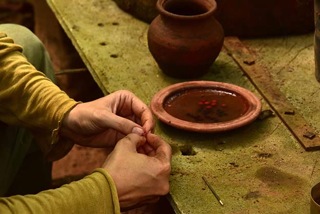 Opportunity Description
Context of the need:
Revelation is one of the big forest units. It has been doing a lot of work rehabilitating the TDEF (tropical dry evergreen forest). This is a protected area for wild life, a nursery for growing plants and fruit trees.
Conditions and practical details:
Tea will be provided.
Accomodation can be provided on mutually agreed terms.
Morning hours 9 to 12, Monday to Friday.
Afternoon hours 13 to 16.30, Monday to Friday.
Prerequisites
Love for nature and forest activities|Solid health, physical strength|Able to take initiatives and work autonomously|Experience in carpentry|Computer documentation skills.
Number of volunteers needed: 5