Kindergarten teacher assistant
Daily Tasks
Help in the preparation of the art and craft and educational materials. Planning and making a program once a week with the main teacher. Assist the teacher in the school hours. Attend a weekly meeting with all the school teachers on Mondays after the children have left.
Skills gained
Get in touch with an alternative way of education following the ideas of Mother and Sri Aurobindo on this subject.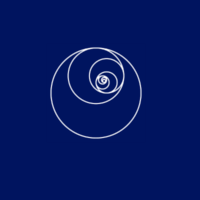 Opportunity Description
Context:
Nandanam Kindergarten is a school for children from 3 to 7 years, with a capacity for  60 children, divided by age in 4 groups of 15 children each. It wants to provide a rich environment and activities for the integral development of the children, mental, vital, spiritual and psychic (body, emotions, mind and spirit).
We work a lot through projects that we take up following the general interest of the group of children, and it is through them that we develop our constant research on "integral education".
Role of the volunteer:
The volunteer will take part of the team that consists in 15 full time teachers and 7 other part time teachers. S/he will assist the main teacher in the preparation of the materials, the planning and in the classes.
Conditions: Lunch and snacks are offered the working days. 
Duration: The minimum duration is 6 months but the best is the volunteer to stay for the whole school year. (Non-Indians must be aware of the visa conditions - see our visa pages)
Morning hours 8 : 30 to 12 : 00 Mon to Fri, lunch is at school.
Afternoon hours 12 : 00 to 2
Prerequisites
Full presence and commitment. Enjoy to be with children. Patience.
Number of volunteers needed: 1