Marketing applied strategy in a craft unit
Daily Tasks
Taking pictures of our products and creating a catalog with a description of the different items. Develop the content of our website. Basically it is all about developing the marketing strategy of the products.
Skills gained
The volunteer will learn about techniques of handicraft and product development and will be participating in a social project upgrading local people conditions. S/he will be visiting local craft units in Auroville bioregion.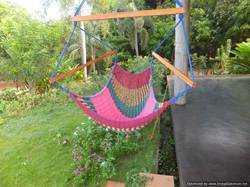 Opportunity Description
Conditions and practical details:
Tea and snacks will be provided on working days.
Auroville volunteer contribution will be paid.
 Mani can organize tours to expose the volunteer to the local culture and the rural craft. Possibility to go on the field for promoting, meeting customers…
Duration:
Minimum duration is 3 months that can be further extended if there is the need. (Non-Indians must be aware of the visa conditions- see our visa pages).
Morning hours 9.00 to 12.00, Monday to Friday.
Afternoon hours 13.00 to 16.00, Monday to Friday.
Prerequisites
Motivated, interested in craft and design. Experience with catalog, photography and publishing. Creative in multimedia designing.
Number of volunteers needed: 1