Daily Tasks
The basic tasks of farming: collecting biomass, weeding, preparing beds, mulching, planting, caring of the plants, harvesting… Plus: doing / turning compost piles, cleaning the orchards... Participation to the design of organic techniques suited to the characteristics of the farm.
Skills gained
The volunteer will learn how to work in a farm with a multicultural team. They will learn traditional ways of cultivating and also modern techniques of organic farming. They will participate to the process of organic conversion of a big farm.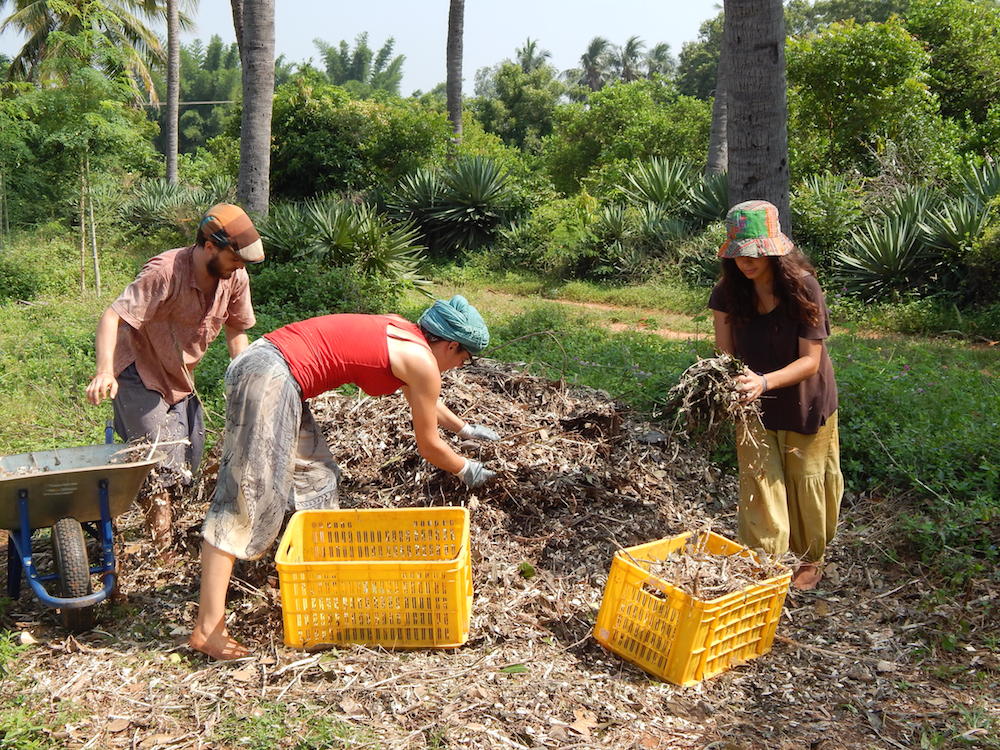 Opportunity Description
Conditions and practical details:
Snack at 9 am; lemon juice and fruits.
Discounts for lunch at Solar Kitchen.
Duration:
Minimum duration is 2 months which can be further extended. (Non-Indians must be aware of the visa conditions- see our visa pages).
Morning hours 8.00 to 12.00, Monday to Friday
Afternoon hours
Prerequisites
Good physical condition. Motivated by organic farming. Mature and autonomous.
Number of volunteers needed: 6