Reforestation and Sustainable Living
Daily Tasks
Planting trees, mulching, watering, digging and building bunds and swales, cooking, maintaining and cleaning the community, recycling and composting.
Skills gained
Volunteers will experience sustainable living and radical simplicity, living off the grid in huts built from local, natural materials, eating vegan, organic food in a communal set-up, sharing their knowledge and experience with others through free workshops. Through their service, they will learn about reforestation and water conservation.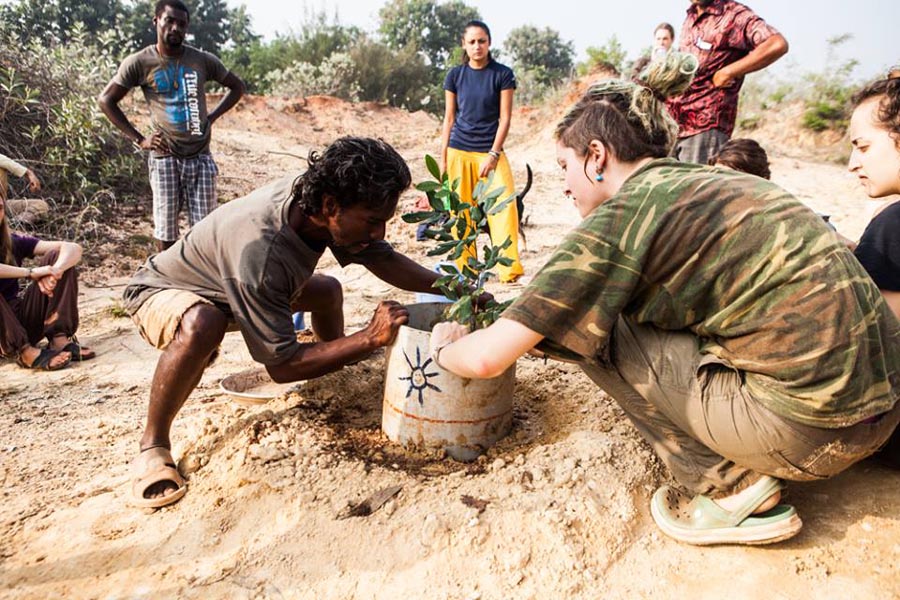 Opportunity Description
Conditions
Lodging: In dormitory huts. Capacity to lodge 200 people. We can provide private huts for families or those over 40 years of age.
Meals: Organic vegan food and WiFi access, cost 600 INR per day (breakfast+lunch+dinner) 
Cycles : 500 INR refundable deposit and 200 INR bicycle maintenance fee, for unlimited use
Morning hours 6 AM - 12 PM
Afternoon hours free on most days
Prerequisites
Motivated to work in the forest and contribute to a sustainable living community Community spirit Commitment not to use drug / alcohol / tobacco substances for the entire period of volunteering Openness to experience simple living
Number of volunteers needed: 80