Sports & Gymnastics Teacher
Daily Tasks
We have a daily program of sports and physical education. The volunteer may be generally interested in sports or may have a special skill in football, basketball, volleyball, badminton, athletics and gymnastics (swimming). The sports program is 6 days a week, for 2 hours Monday to Saturday, 3 PM to 5 PM. The volunteer will be expected to conduct classes for a group of students. the volunteer should prepare earlier in the day the format and activities mentioned in consultation with a senior teacher.
Skills gained
The volunteer will either share his skills his or her skills in any sport or learn while playing with the children.The volunteer will also have the opportunity to join classes in various arts and crafts that are offered in the school.The volunteer will also have enough time to join other courses offered in auroville.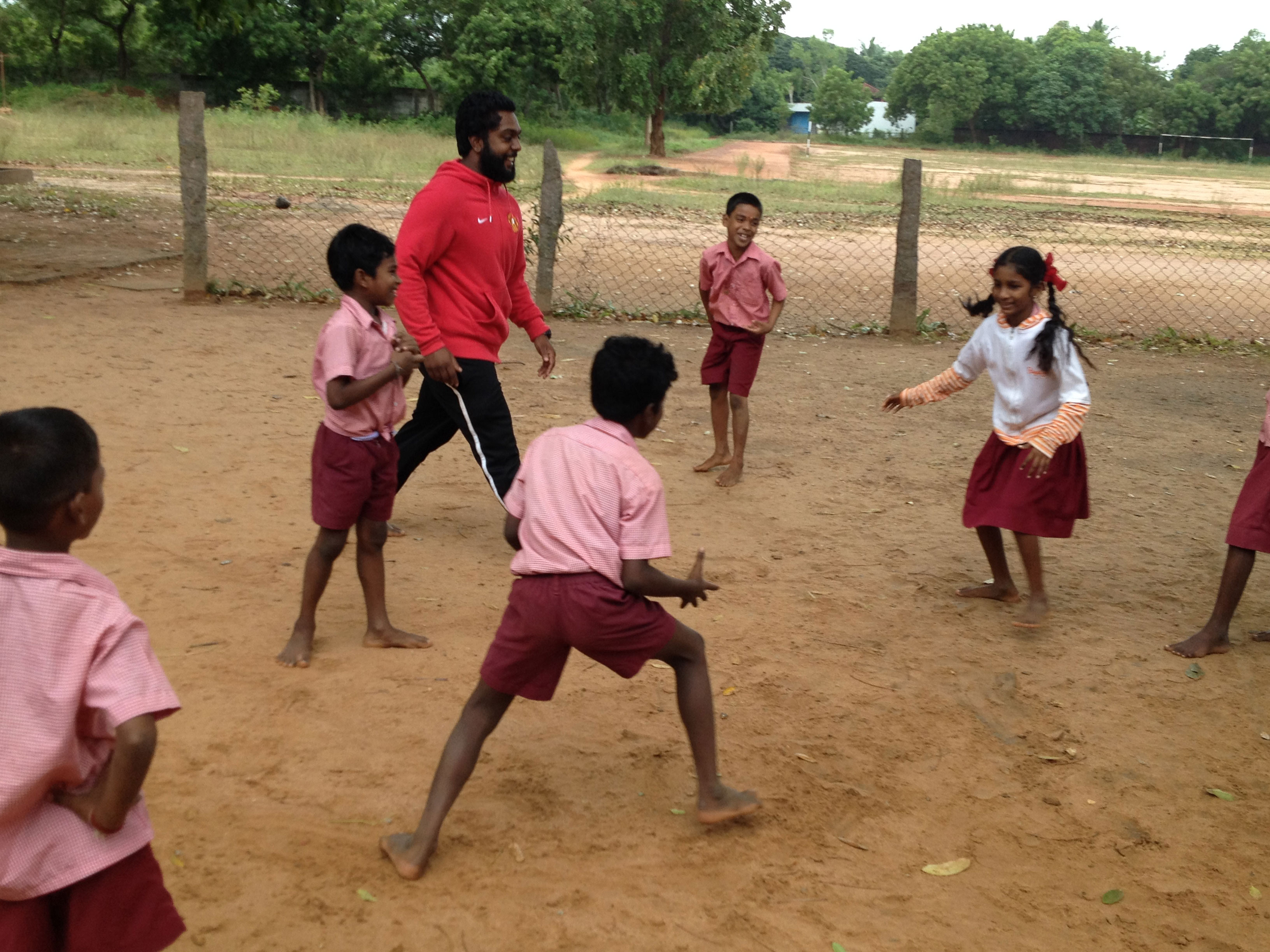 Opportunity Description
Context of the need:
Udavi school runs on limited funds through donations and is a dedicated outreach program. The school caters mainly to the village population and the staff engaged by the school is therefore what is absolutely essential.
With a view to improve the program offered to the children we invite volunteers to come and work with us and bring in fresh energy to the school.
Plaese click on the link  Udavi  for more information.
Goals & Role:
The volunteer is required to aid or independently conduct sports classes everyday evening with a group of students in the school. Goals will be mutually decided after consultation with Senior sports teacher.
Conditions and practical details:
Accommodation will be provided and lunch will be provided on workdays
Udavi is happy to provide a letter of Acceptance and a Certificate of Participation at the end of the mission.
Morning hours 8.30 to 12.30
Afternoon hours 2.30 to 5.30pm
Prerequisites
The volunteer should be into sports, basic level knowledge of professional sports will be adequate. Should be able to manage children and enjoy teaching the children. Basic English communication. Tamil would be helpful but not necessary.
Number of volunteers needed: 1