Daily Tasks
Planting, clearing off creepers and thorn bushes in the designated forest areas. Pruning trees, working with timber. fencing, water conservation, bunding, maintenance of the forest, especially newly planted trees (watering in the dry season), monitoring wildlife (lizards, snakes, birds, etc.). Help with the vegetable garden and the processing of homegrown fruit (tamarind, mango, etc.).
Skills gained
This is hard but gratifying work, an opportunity to discover forestation, gain a practical insight into sustainable practices. If you come from a city, exposure to nature may prove to be a reward in itself. Given the impact of the cyclone Auroville experience several years ago, it is also an opportunity to learn about management of post cyclone effects in bioregions.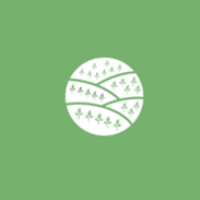 Opportunity Description
We have a collective kitchen space, with Wifi connection. 

Working days are from  Monday to Saturday. 
Morning hours 8.30am 12pm
Afternoon hours
Prerequisites
Must be physically fit, able to handle a chainsaw; preferably a man. An experience handling with a tractor would be ideal. A background in forestry is not mandatory.
Number of volunteers needed: 2