MGECODUTIES – PROBIOTICS HOUSE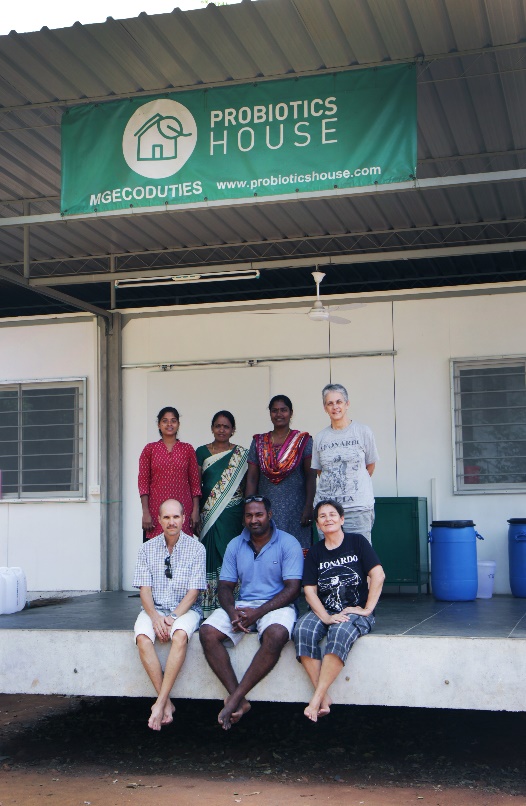 History and today's organisation.
The service started in April 2011.
For more information please click on www.probioticshouse.com
Vision and Missions
MGEcoduties, has the Vision of offering a new concept of environmental friendly products that are made with completely natural ingredients and therefore are Non Toxic, Non Hazardous, Non Corrosive, Zero Waste and 100% Biodegradable
MGEcoduties, has the Mission of manufacturing, marketing, distributing, and exporting from India to all over the World, environmental friendly natural products for body-line cleaning, house-building cleaning, de-greasing, washing, composting, and bio-remediation of hazardous pollutants on Industries.
Leaders & Team
MARGARITA CORREA (Chemical Engineer – Microbiologist – Ph.D. – M.B.A.) and GUIDELMA GRANDI.
Team includes mix of Aurovillian and Locals a total of 5 members
Opportunities at MGECODUTIES – PROBIOTICS HOUSE
Daily tasks:
Planning weekly visits to schools and other institutions . Be an active part of the 'GSP' initative of MGecoduties . Training – follow ups – collect testimonials – photography - writing report of visits