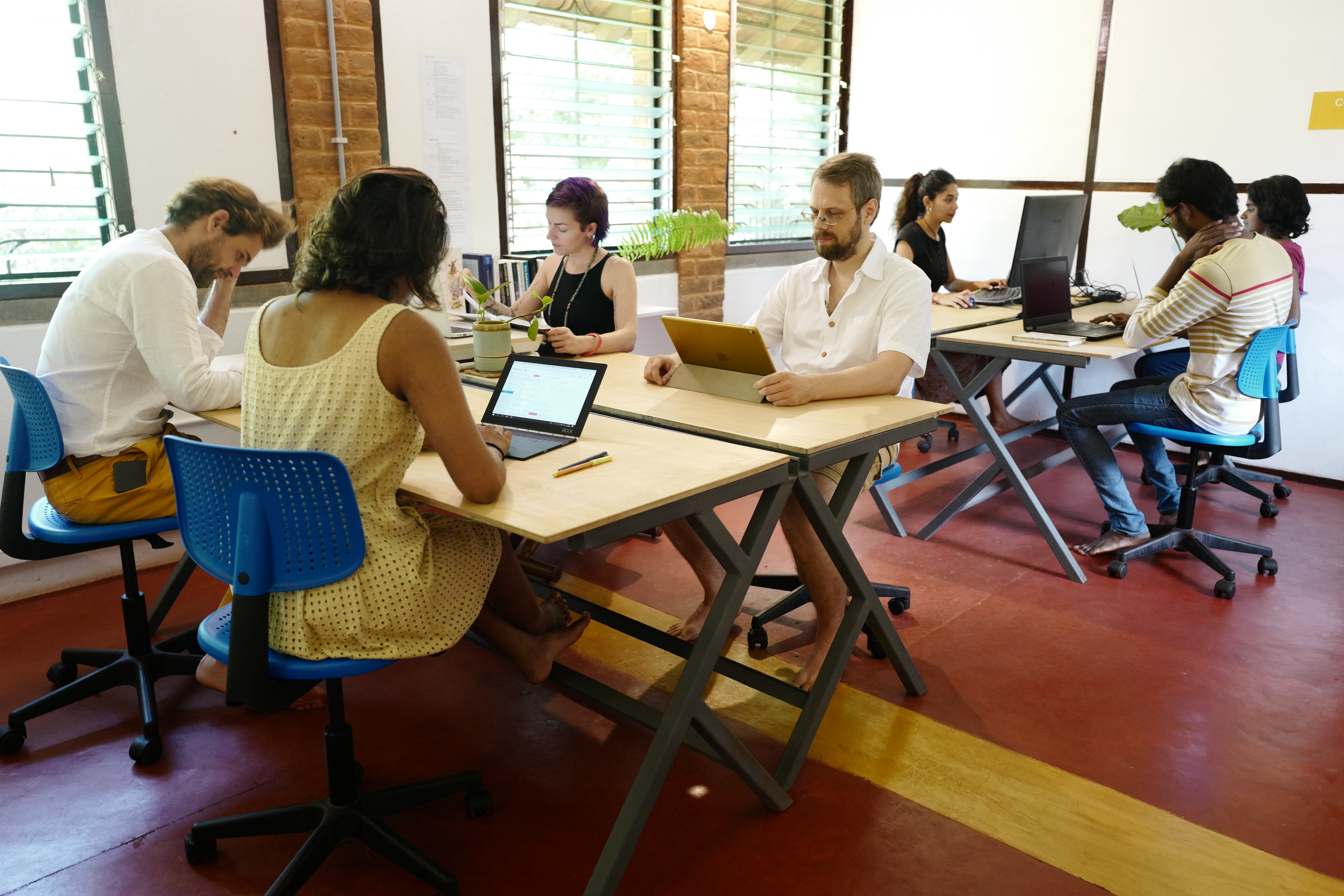 History and today's organisation.
Perceptiveye was founded in 2016 as a communication design studio. With a passion for systems thinking and the numerous opportunities that Auroville provides in the field, we have had the opportunity to explore and enable circular economy, social innovation and platform design for companies and communities.
Today when the world is emerging from the Covid-19 pandemic, at Perceptieye we strive to find ways to deliver the tools of design-thinking to businesses across the globe. We are taking this leap to work with organisations who wish to innovate, expand, transform and think design, to build the next generation of products, services and experiences. We wish to take the lead to design the new normal by partnering with upcoming business & organisations and those that have to pivot given the changing context.
Vision and Missions
Create a just and equitable world by empowering businesses and governments to think design.
conduct 200 workshops per year to lay the foundation for an innovation oriented work culture within business and government offices

facilitate 4 colab sprints per year for business that want to take industry leadership
Leaders & Team
PerceptivEye is lead by Natasha, its founder, and manager. Graduated as an industrial designer, her first start-up in 2013 was a sustainable modular furniture system developed on the principles of closed loop design.
While living in Auroville, a universal city with a purpose to achieve human unity, she applied design thinking in various community undertakings in the context of economic development and social innovation. She had the opportunity to closely work with the city council in a small semi democratic town and understand the fundamental mindset of people irrespective of their background, upbringing or ethnicity. Some of the key learnings was how small scale units struggles to grow in a an economy with frozen capital, how unifying the fundamental life resources such as land, electricity and water create appreciation for the currency as well as life, how crucial is a housing & entry policy in terms of creating the platform for future residents to carry on the city's intended vision & purpose.
Our project Banyan.Collective as an online media platform for eco-friendly businesses is run by two other team members – Mike – a business consultant and Ishay – a digital creative.
Opportunities at PerceptivEye
Daily tasks:
Prepare list of companies and people to pitch to, prepare tailor made sales pitch, setup and manage sales funnels, analyse traction and update strategies for better response and engagement.