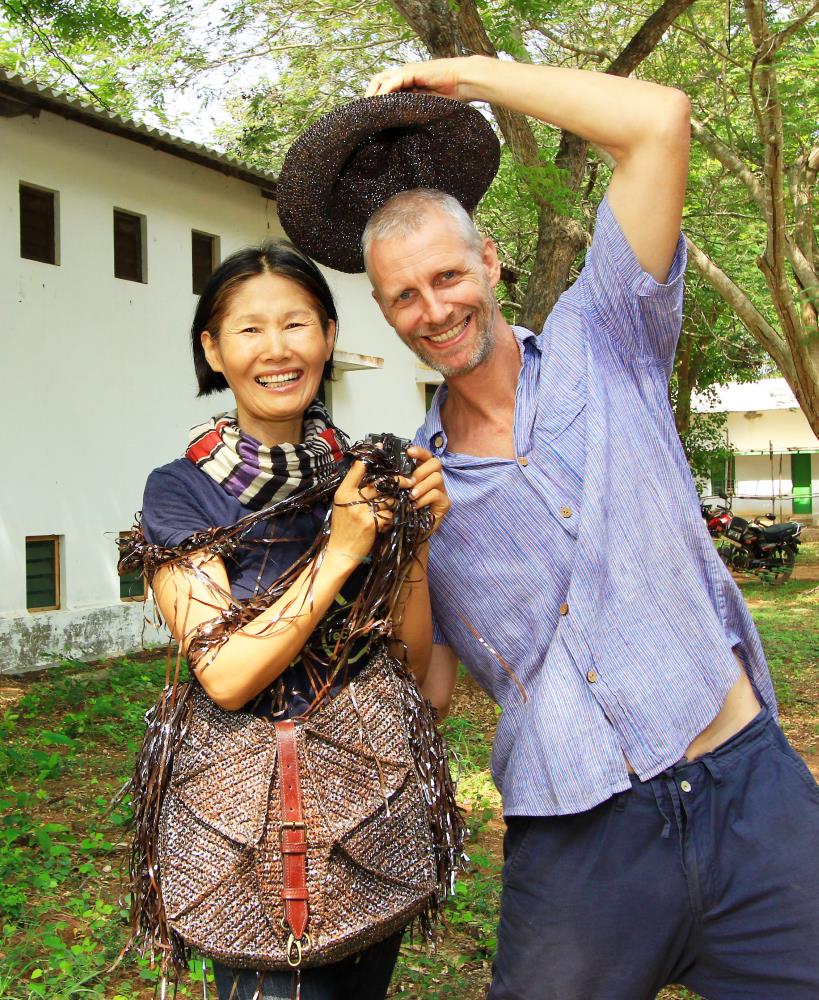 History and today's organization: 
In 2010 after the successful campaign  "litter free Auroville",  two Aurovilians, Ok a fashion designer, and Marc a furniture designer, started to create some recycled objects.
In November 2014 there was also an important Auroville event in Chennai, and from then onwards they decided to work together and started their project. The up cycling studio is creating objects with recycled materials and giving them a new value with original designs and also getting into the field of art.
Vision and missions:
Mark and Ok want as much as possible to spread out their work, to teach people their techniques and also to inspire them to have their own ideas and create their own objects with recycle materials. They organize workshops with schools, they invite artist and architects to create new objects together and also collaborate with different units in Auroville. 
Location:Udavi school, Auroville
Internal affiliation: Up cycling is an activity under AVA - Auroville Activities
Opportunities at Up cycling studio