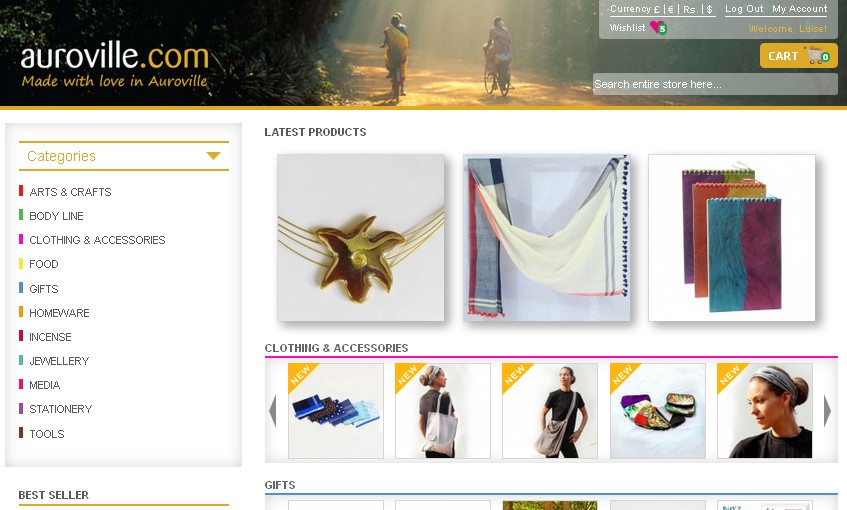 An online platform showcasing Aurovillian products.
History & Today's organization:
Auroville.com is an online platform that showcases and sells quality products manufactured in Auroville
The store was started 8 years ago and it was run by one Aurovillian until last year in May. A new team of Aurovillians took over with the idea  to make the Shop more public and known.
Our today's business is getting orders and processing them with packaging and sending, customer care, communication with the Units/ our suppliers, marketing (offline and online), finding new Auroville products for the shop, taking product pictures and much more.
Vision & Missions:
 We feel that auroville.com has a huge potential representing several Units at the same time and not being only a simple web shop, but a window of Auroville to the world.
Leaders & Team:
We are a team of five Aurovillians and one Newcomer. We don't have a leader so to speak, everyone has their field of work where they make decisions. 
Location:Aurosarjan Complex, Auroshilpam, Auroville 605 101 Tamil Nadu, India
Opportunities at Auroville.com