3 Opportunities for type : Audio and visual engineering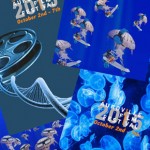 Daily tasks:
The volunteer will go through the Cannes Film Directory under the guidance of Nilen Jha and will have to google certain directors and read synopses of their films produced since 2014. Out of that, s/he will list the films that can fit in Auroville Film Festival category that develop the theme of human unity.
Daily tasks:
Create visual material, for different types of public. Supporting the documenting and outreach activities. Managing the relationship with Auroville social media, and the general media Organize and manage the visual material in the website and youtube account.