2 Opportunities for area : Veterinary & Animal welfare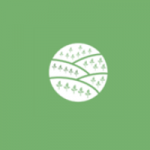 Daily tasks:
Cleaning, feeding animals. Upkeep of the horse corral, maintenance of horse corral.
Daily tasks:
Coming to work with horses and children 5 afternoons (incl weekend) 4.30 – 6.30pm, helping children connect, brush, and experience sitting safely on the 4 ponies and 3 horses.
Coming for 2 hrs per day to take care of the horses  - taking them to the fields, shower, brush. No hard physical work is expected, but oversight and empathy with the 7 horses