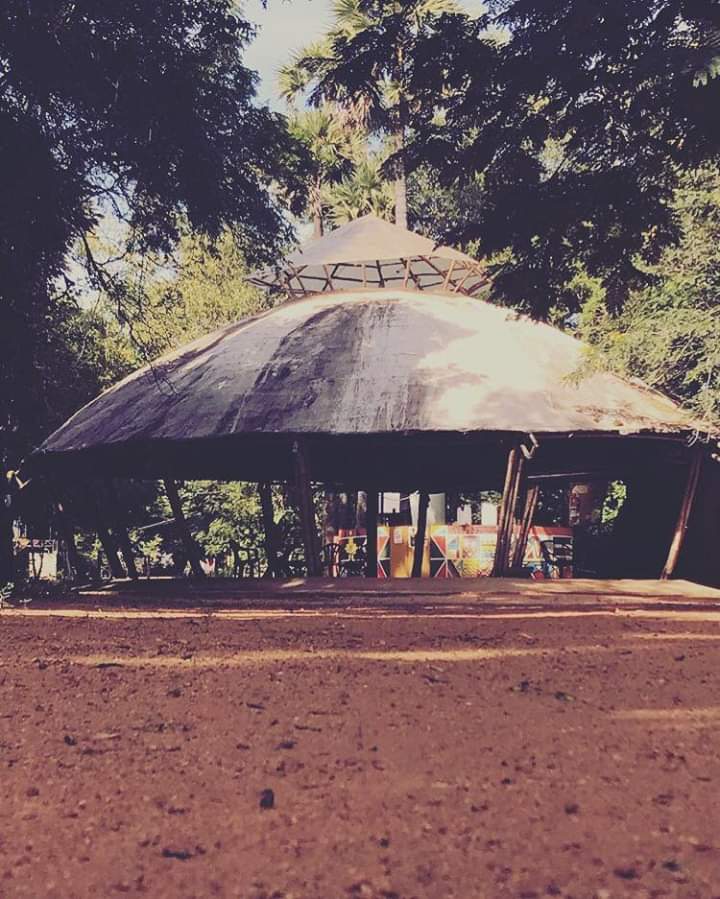 History and today's organisation.
As part of the International Zone of Auroville – a forum for world cultural unity – African Pavilion was established in 2010 with a view to explore the soul of Africa through its multitude of traditions & cultures and to be a symbol of Oneness. Our campus currently consists of Habari Guest House, bio-toilets, a permaculture garden, natural forest, common kitchen, and multipurpose bamboo hall.
Vision and Missions
At African Pavilion, we aim to expose and experience the deeper wisdom of African culture and investigate the true soul of humankind's Mother Land. An ideal volunteer of African Pavilion cherishes the earth as their own body and embraces the integral human spirit which knows no division. She or he would work to uncover her or his inner African spirit of generosity, courage, goodness, and sincerity. On this journey home, we will encourage each other while nurturing the land which carries us, the trees watching over us and the air we all share. Check our website page on: www.facebook.com/AfricanPavilion
Leaders & Team
African Pavilion is directed by Axum, Malcolm and Elene
Location:International Zone, Next to Visitor Centre
Opportunities at African Pavilion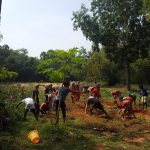 Daily tasks:
Our members work on the campus of African Pavilion every morning tending to the permaculture garden, doing forest work, and maintaining the interior areas and exterior grounds. Members have kitchen duties and often go shopping for groceries, tools and supplies. Once the integral work is completed, members also paint signs and decorate our spaces. We hold weekly meetings, keep minutes and write reports when called upon. Organisation of events and workshops is key as we have weekly activities and also rent our spaces for general use. Members should participate in events to ensure they run smoothly and sometimes we give public performances to exhibit African culture. All African Pavilion members should be welcoming to guests and able to supervise visitors' accommodations when needed. We love our dogs and they love us so members should feel comfortable engaging with our animals.