Researching the link between water quality and human health, production of water dynamisation systems.
History & Today's organization:
Following findings of the 1950's showing how to restore energy fields and living properties into water,  Aquadyn has been undertaking research in dynamisation of water since 1994. This allowed the elaboration of new systems for the purification and dynamisation of water. Aquadyn initially carried out humanitarian work in India.  In the last 7 years, water purification systems and fountains have been commercialized for domestic use. Since 2013, Aqua Dyn has expanded to serve demands in Africa and Europe.  
Aqua Dyn Auroville is a mission-driven company aiming at providing pure & healthy drinking water for all. It was started 22 years ago in the universal township of Auroville as an R&D Center to raise awareness regarding the quality of water, way beyond simple filtration. Aqua Dyn's technology of bio-filtration, bio-dynamization and information through Light & Sound® is patented. It upgrades the health properties of drinking water and optimizes the vitality and the cell regeneration of the body. Through its non-for-profit branch, Aqua Dyn Auroville is also committed to fighting against inequalities and giving access not only to a potable water but to the highest quality drinking water for all, especially remote villages, schools, and hospitals.
Vision & Missions:
Recognizing the global problem of drinkable water, and more specifically the treatment thereof, Aquadyn aims to produce pure, clean and "living" water, and work towards a sole objective : improving human health. 
Through its activities, through the gift of water and knowledge, Aquadyn engages itself to work towards an ideal of human unity that defines the Aurovillian project. 
Aqua Dyn Auroville distribution network operates with a mission spirit throughout India, France, Switzerland, Italy, Morocco, Canada, and south-east Asia. 
Leaders & Team:
Aqua Dyn Auroville' team of 20 people and its distribution network are all dedicated to promoting a sustainable, humanitarian and ecological approach. 
Location:Aspiration, Kuilapalyam
Opportunities at AquaDyn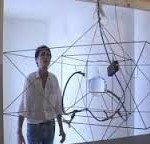 Daily tasks:
Create computerized industrial drawings of Aqua Dyn systems and prepare files for EC norms application and information transfer to assembling platforms.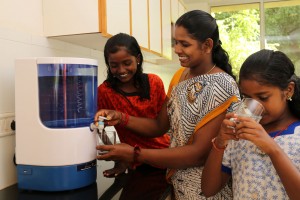 Daily tasks:
The Junior Sales Manager will make a short assessment of the market situation, then design the adapted sales strategy (inclmarket identification, pricing and sales offers, …) and finally test and implement the strategy. He/she will work with the Communication Project Manager to adapt the communication supports accordingly and will also implement the minimum sales administration process (customer database and follow up, …).The internship will first concentrate on the Auroville and Pondicherry region, as well as on the 'online" market.
Daily tasks:
Help implementating a pilot project in a vulnerable village of the Aurovillebio-region, in cooperation with local stake holders. • Analyze the local social and economic context and measure the impact of the installation of an Aqua Dyn water fountain in the village: guidelines, methodology and indicators; data collection, analysis, and restitution. • Produce narrative reports. • Duplicate this action/methodology on other Aqua Dyn spots. Make proposals for educational programs & attractive communication on Aqua Dyn water distribution spots. Help in the development of the Aqua Dyn's fundraising strategy.