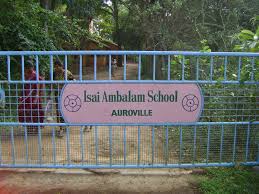 A pre-school for children from Kottakkarai and Alankuppam villages.
History & Today's organization:
This school for Tamil village children started in 1982 with the aim to cater to the educational needs of 3 to 12 years old children. Incorporating the principles of education by Sri Aurobindo based on freedom and self learning, it uses innovative, effective & alternative educational methods that are more joyous and holistic.  
Vision & Missions:
For the last 10 years the school has been successfully specializing in conducting experiments in education by adopt­ing innovative, effective and comprehensive edu­cational methods that make learning easier, faster, more joyous and holistic. In all these methods the three cardinal principles of education enunciated by Sri Aurobindo are very well incorporated, and all are based on joy, freedom, self-learning and ownership of learning.
Leaders & Team: 
Under the guidance of Subash, altogether there are 115 students and 8 teachers in the school, which makes provisions for the students to receive education up to 7th standard level. All the students and teachers learn English. The school also serves as a training center for teachers in its innovative educational methods.
Opportunities at Isai Ambalam School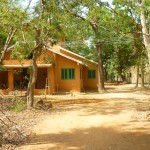 Daily tasks:
The mission is to strengthen the teaching of science and mathematics at our school. The volunteer will be asked to work out a sustainable method to strenghthen the abilities and knowledge of our teachers in science and mathematics. During the process of training and supporting our teachers, the volunteer will work with both teachers and students.