History & Today's organization:
Pitchandikulam Forest was established in 1973 as one of the pioneering Auroville green belt communities engaged in the initial reforestation on the bare eroded township site. Since then the 70 acre site has been transformed into a complete ecosystem with more than 800 species of medicinal plants alongside a Bioresource Centre that offers a library, database, collection of artifacts an photo displays. It has the resources to spread knowledge on medicinal plants, their use, propagation and protection. A major focus of Pitchandikulam is community outreach, through educational programs in 25 villages throughout the Kaluveli bio-region. 
Through its notoriety,  this flourishing centre has developed into Pitchandikulam Forest Consultants, a highly qualified expert centre for environmental research and projects in the Bio-Region.
Vision & Missions:
The multitude of activities of Pitchandikulam are geared to protect, preserve and replant the local remnant Tropical Dry Evergreen Forest. The center documents and encourages the use of indigenous medicinal plants. Its outreach initiatives aim at creating centers of environmental education in rural and coastal contexts. Alongside its focus on vegetal resources Pitchandikulam is raising awareness about appropriate water supply and sanitation facilities. 
Team:
Pitchandikulam houses a community of 10 people, alongside long-term visitors and volunteers. The Pitchandikulam Forest team is made up of over 100 people from Auroville and the surrounding areas who come each day to work at the Bio-Resource Centre, the artist's studio, or in one of the community projects. 
Location:Pitchandikulam Forest Community, Auroville 605 101 Tamil Nadu, India
Opportunities at Pitchandikulam Forest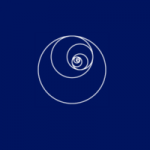 Daily tasks:
Spend a 3-7 days every month on market research and subsequently strategic planning; Primary research will involve meeting Auroville Units to understand and analyze their needs and undertaking field assessments within local villages.