Savi (meaning key in Tamil) has a 12 years experience of introducing and following-up students, volunteers, researchrs and well-wishers interested to live an Auroville experience. It plays a role of interface for the community to find helpfull energies, and for people eager to participate in Auroville life, to be assisted before and during their stay, and have a meaningful experience.
Location:Unity Pavilion, International Zone - Auroville 605101
Opportunities at Savi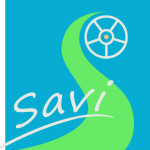 Daily tasks:
Manage content on the website. Collect information and update website content. Also, compile information in Excel database as reports for internal analysis.