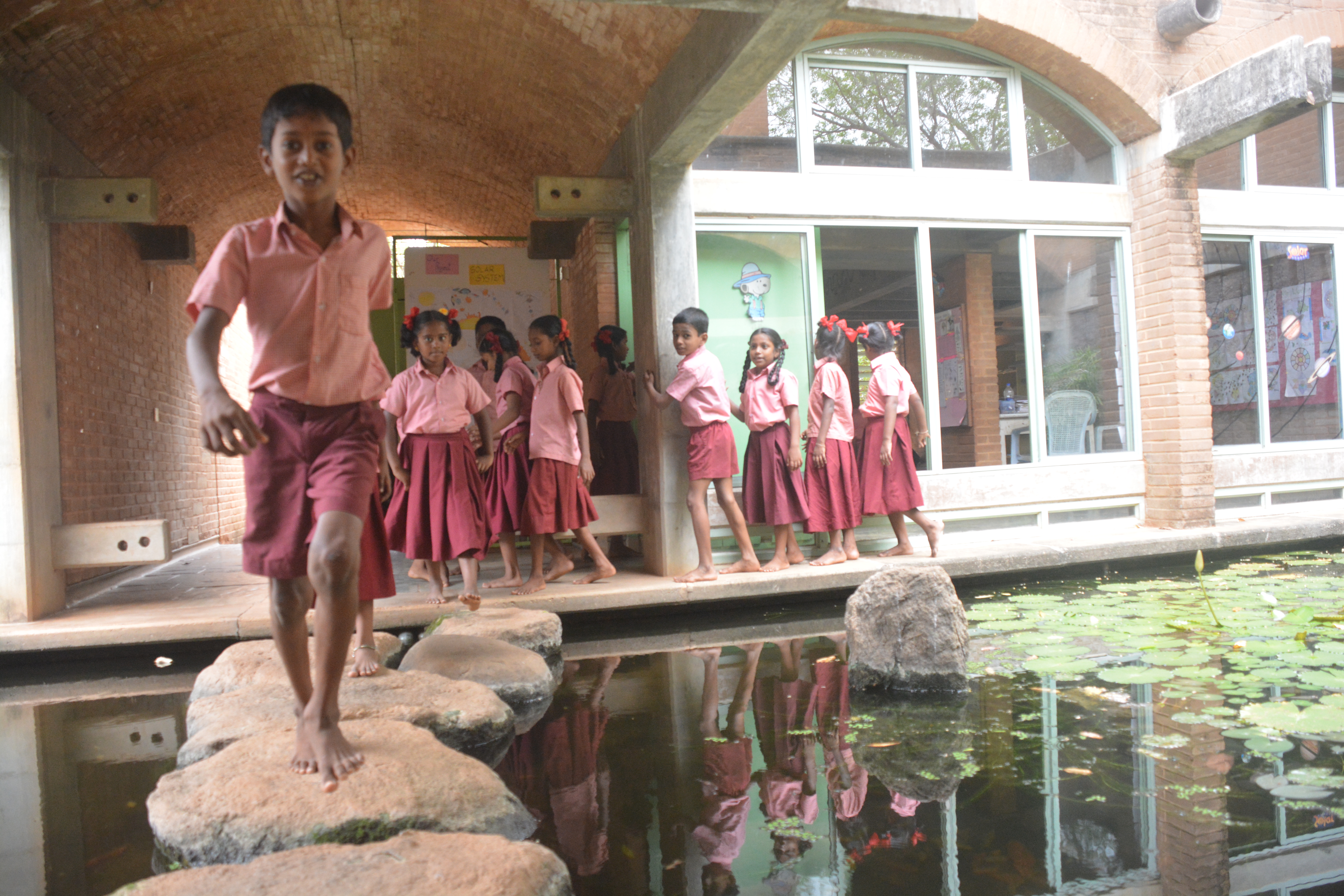 History and today's organisation.
Udavi school is located within the auroville area next to the village Edayanchavady, Currently it has about 220 students from the creche level up to 10th grade. It is spread over a large campus and offers an integrated program to the students which includes sports, arts and crafts and various other activities.
The school was started sometime in 1972 simply as a creche which offered hygienic conditions including a shower and clean clothes and good food to the small children. It has slowly grown into a high school. The school is inspired by the vision of Sri Aurobindo and Mother and is child-centred and progressive in its approach.The program offered ensures an all around development of personality.
Vision and Missions
To offer to rural children who are first generation learners and high quality education.
Leaders & Team
Sanjeev, Davaselvy, Sudhir, Neeti Khanna, Sanjeev  R form the core team that is responsible for the management of the school.
Opportunities at Udavi School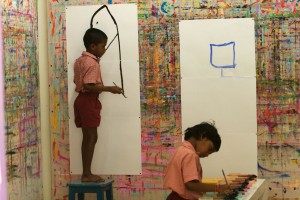 Daily tasks:
We offer various arts and crafts to our children. We have full-time teachers for tailoring, clay work, theatre work, music and singing, and dance. We invite volunteers who have skills to share them with our students. The schedule of classes will be adjusted to find time for the skills being offered by the volunteer.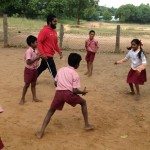 Daily tasks:
We have a daily program of sports and physical education. The volunteer may be generally interested in sports or may have a special skill in football, basketball, volleyball, badminton, athletics and gymnastics (swimming). The sports program is 6 days a week, for 2 hours Monday to Saturday, 3 PM to 5 PM. The volunteer will be expected to conduct classes for a group of students. the volunteer should prepare earlier in the day the format and activities mentioned in consultation with a senior teacher.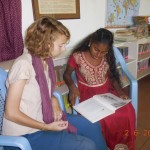 Daily tasks:
Volunteer would be required to take one to one sessions of English reading and writing with students. A schedule will be prepared in consultation with the project incharge at Udhavi to assist students. Many additional opportunities can also be taken up by the volunteer with music, art, craft, gardening etc. A volunteer is also free to explore and implement new ideas after discussion with the management team .