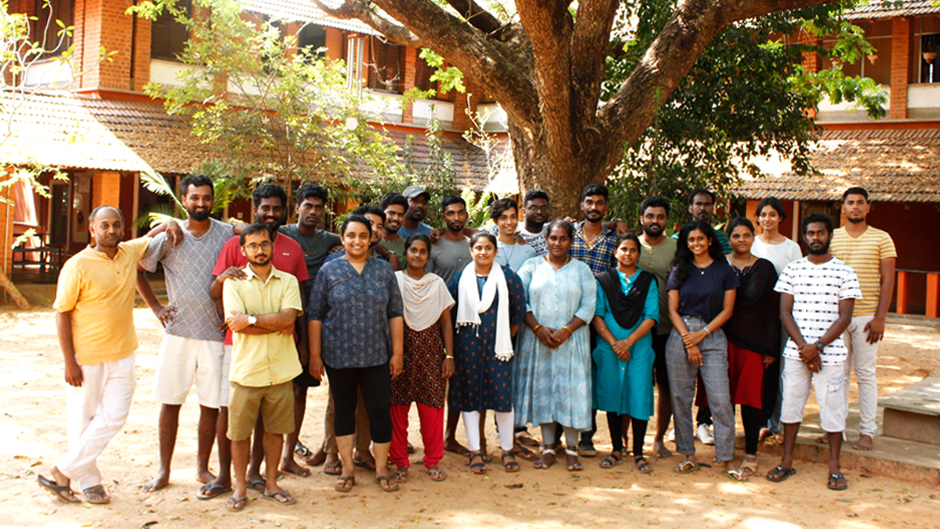 History and today's organization.
The unit was created to support Youth in the Bio-region with skilling and employment. It started on 8th April 2021.
Vision and Missions
An organization focusing on youth empowerment towards a sustainable future, using their unique Work Serve Evolve model.
WORK – comprises training and project work in predetermined areas making their future ready.
SERVE – is the commitment to give back to the community, through various social programs and projects supporting Auroville units. 
EVOLVE – which involves investment in self-growth.
Leaders & Team
The unit has two youth executives Sundranandhan Kothandaraman & Abilash Somasundaram. The unit is driven by founding mentors – Sriman Kota and  Anupama Jagadeesh and with support from mentor advisors – Atul Sarif and Nirmal Chudgar. The unit currently has around 40 youths in various skill areas.
Current activities
The unit focuses on the capacity building of skilled youth who split their time between serving the community and doing work with professional multinational organizations. The service work is in education and sustainability. Youth work in outreach and AV schools. Youth also support various units with sustainable digital practices. Youth do professional work in the areas of Programming, Content Research, Design, and Biz solutions.
The Unit focuses on youth empowerment (18-28 years) through skill development in various programs. A team of mentors with domain expertise train and support those selected for 1 year in key areas such as Sustainability, Digital Marketing, Design, and Tech Development. After the training, they are employed to work on various projects giving them first-hand experience and income opportunities.
Opportunities at Yuvabe
Daily tasks:
● Engage in client meetings
● Evaluating business processes
● Anticipating client requirements
● Uncovering areas for improvement, and
● Document business processes
● Developing and implementing solutions
● Software configuration and training
Daily tasks:
Take lessons on English, grammar, correct writeups, provide feedback