Circus & performing arts Teacher
Daily Tasks
Give lessons at the circus to children and adults in one these practices : acrobatics, air, gymnastic, dance, theatre, acro-yoga - in order to create a very physical show. It would be preferable but not necessary if the volunteer could join and support meetings during which we design future shows, plan out their technical aspects, set designs, costumers and flyers.
Skills gained
The volunteer will have an insight into the educative vision of The Mother - mainly inspired from the book Education. He/She will experience a teaching based on the love of doing and giving, and the respect of others.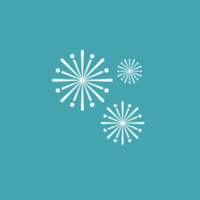 Opportunity Description
An option for an accommodation can be discussed by email.

Cycles are available. 

Work time is flexible, it could be full time or part-time, in any case volunteers are expected to respect the work, be involved.  
Eluciole Circus is attached to a teaching given with the joy of doing.
Morning hours 9am 12pm
Afternoon hours 2pm 4pm
Prerequisites
Background in dance, theatre, Acro Yoga or any body expression activity is necessary.|Background in circus is wished, but not necessary.|Be positive, enthusiastic, joyfull.|Be autonomous|Experience in teaching is not necessary, especially if volunteer likes working with children and is enthusiastic enough to involve him/her in the job.
Number of volunteers needed: 2