English Assistant Teacher
Daily Tasks
Volunteer would be required to take one to one sessions of English reading and writing with students. A schedule will be prepared in consultation with the project incharge at Udhavi to assist students. Many additional opportunities can also be taken up by the volunteer with music, art, craft, gardening etc. A volunteer is also free to explore and implement new ideas after discussion with the management team .
Skills gained
An opportunity to develop intimate contact with Java Tamil children and to learn about their culture. The volunteer will also have enough time to experience the Auroville community.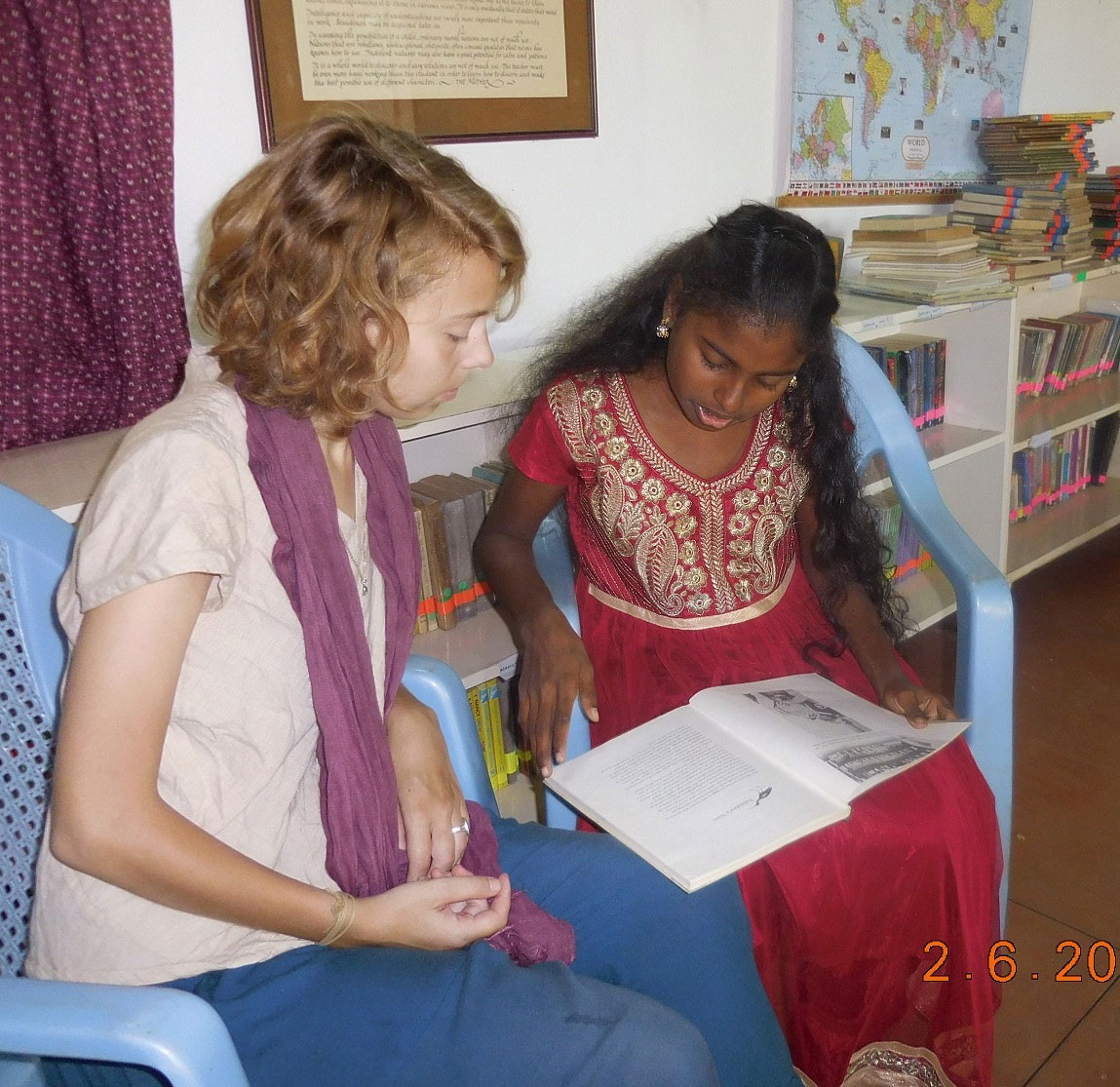 Opportunity Description
Context of the need:
Udhavi school runs on limited funds through donations and is a dedicated outreach program. The school caters mainly to the village population and the staff engaged by the school is therefore what is absolutely essential.
With a view to improve the program offered to the children we invite volunteers to come and work with us and bring in fresh energy to the school.
Plaese click on the link  Udhavi  for more information.
Goals & Role:
Students are weak in English as they have no opportunity to hear or speak English at home. The task will be to assist some students individually in reading and writing.

Goals will be mutually decided after interaction with each team of Udhavi and a schedule will be prepared.
Conditions and practical details:
Accommodation will be provided and lunch will be provided on workdays
Udhavi is happy to provide a letter of Acceptance and a Certificate of Participation at the end of the mission.
Morning hours 8am-12.30pm
Afternoon hours 2pm-5pm
Prerequisites
Interest in teaching children, Good will and enthusiasm.
Number of volunteers needed: 1