Alternative pedagogy adviser in an experimental outreach school
Daily Tasks
Preparing games, songs, body exercises, playing with pedagogical material for children. Offering workshops for the teaching staff. Transmitting French pedagogical tools and methodology. Attending staff meetings and events.
Skills gained
Discover Tamil culture through exposure to village children and parents. Get familiar with Montessori pedagogy. Being exposed to a collective atmosphere that highlights inner growth and consciousness.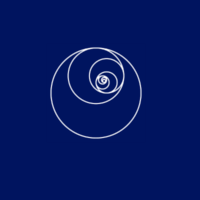 Opportunity Description
Context of the need:
After 4 years of existence, Oli School recently moved into a new campus, built a dining and socializing area, improving the gardening area. Within this a safe and harmonious atmosphere, the 15 educational staff wishes to go further in the deepening of their pedagogical services to these village kids, offering them an alternative and modern pedagogy that is often reserved to a social elite.
Goal and expected outcome:
The mission entrusted to the volunteer consists in:
bringing a French teaching set of tools and methods for 2-3 year old kids that develop language skills (songs, nursery rhymes, image books, puppets, etc) ; the volunteer should be at ease with the complete process and tools of his teaching method of French. A smaller group of 4-5 year old children needs also some French classes. Physical and playful activities are to be prepared and implemented.
training the 13 Tamil village women who work as teachers into modern pedagogy approaches and methods, raising their capacities and knowledge to do their job. 
participating in making videos to design and document body activities.
Position & role of the volunteer in the unit:
The role of the volunteer is mainly that of an adviser, designer and trainer of pedagogical activities at kindergarten level. S/he is expected to give support to the actual team, initiating experimentations in education.
Interaction:
The interactions are mainly with the children and with the teachers. The existing pedagogical support team (2 facilitators from Auroville is keen on opening up to fresh input and improvements.
Conditions and practical details:
A lunch is shared with the team. A support for housing may be offered after a trial period. If the volunteer brings French teaching material, expenses will be refund.
Note:  the executive's name of the school is Palani; Executive phone : 94432 79825.
Morning hours 9:30 - 12:30 Mon to Fri - Saturday optional
Afternoon hours 2 to 4 pm Mon to Friday
Prerequisites
Experienced professional in modern psychological/pedagogical approaches. At ease with learning situations, innovative and autonomous Sense of team work.
Number of volunteers needed: 1