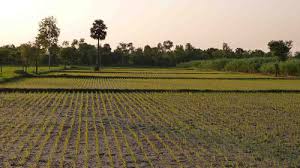 History and today's organisation:
Annapurna is a 135 acre certified organic farm comprising of 30 acres in rice growing and the remainder in dry land crops, fodder and forest. There is a dairy herd of predominantly indigenous breeds. Annapurna is committed to produce healthy, good quality food for the community of Auroville.
It has been developing since the 1960's and taken over by its current stewards Tomas & Andre in the 1980's. The farm is run with the help of around 20 dedicated employees who come from the rural neighbourhood. While some of the work is mechanized, majority of work is hands on and involves physical work.  Sustainable use of natural resources, self reliance and maintaining the environmental balance are the main principles of the farm.
Vision and missions:
In producing food for Auroville, Annapurna aims to discover, develop, demonstrate and document methods of food production that are organic, regenerative, healthy and humane. Annapurna is emphasizing traditional techniques and working on the conservation of indigenous biodiversity.
Team:
A team of 17 people currently works on the farm alongside 25 casual laborers.
Location:Annapurna Farm, Vanur 605101 Auroville, Tamil Nadu, India
Opportunities at Annapurna Farm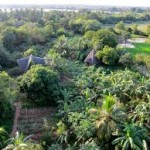 Daily tasks:
The activities at the farm is diverse. The following are the main activities where the volunteer could potentially get involved. Rice cultivation- manual field work and machine use; Dairy-animal husbandry and cow shed maintenance; Food processing-Dairy, cheese-making & fruit ; Farm infrastructure- repair, maintenance and development ; Farm management- Coordinating and supporting the daily tasks at the farm; Forest and related activities; Farm public relations- communication, social media, marketing and fund-raising.