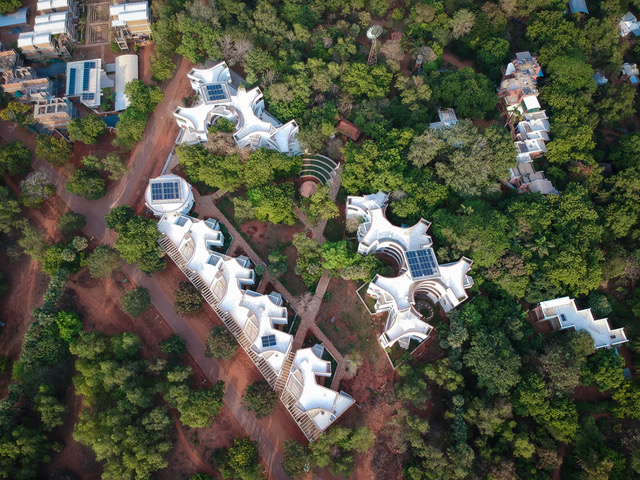 History & Today's organization
Founded in 2010, Auroville Consulting is a business unit of the non-profit organization Auroville Foundation, set up in 1991 by Government of India. We provide strategic and integrated planning, project management, design and monitoring services in the domains of sustainable resource management (energy and water) and sustainable management practices. Based on the universal concept or respect, equality and dignity, we care about cultural and natural diversity, human well- being and a health and prosperous eco system that supports all life on this planet.
Auroville Consulting amongst many projects, runs 2 major educational activities:
Auroville Green Practices workshops (AGP) http://agpworkshops.com/
Auroville Retreat http://www.aurovilleretreat.org/
Vision & Missions
The vision of Auroville Consulting is to create a knowledge-based enterprise of excellence in Auroville.
To facilitate a two-way flow of exchange between Auroville and the outside world.
Team:
Auroville Consulting has a diverse team of consultants with expertise in various areas such as engineering, sociology, design, and business management, among others.
Location:Office # 4, Kalpana, Crown Road, Auroville, Tamilnadu, 605101
Opportunities at Auroville Consulting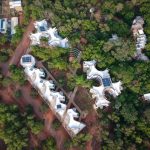 Daily tasks:
Developing and implementing strategies relating to renewable energy and sustainable development;
Develop detailed project reports.
Research on national and international policy and regulatory frameworks;
Energy modeling on grid integration of distributed generation
Design and implementation of pilot projects in the renewable energy field;
Proposal writing and fundraising for initiatives in the renewable energy field.
Research and design of novel business and implementation models
Daily tasks:
Research and monitor legislative, regulatory, and policy trends relevant to the renewable energy sector. 

Analyze complex technical and socio-economic problems. 

Research and design of novel business and implementation models in particular for distributed renewable energy systems.

Undertake and oversee quantitative and/or qualitative data collection and analysis using different research tools.

Prepare clearly written academic publications, analytical reports, and other forms of dissemination of research.

Correspond with stakeholders, the present policy and regulatory alternative and create higher public awareness 

Mentor and assist staff and early-stage researchers in the organization