Auroville Health Services (AVHS)
History & Today's organization
Dr. Beena laid the foundations of Auroville Health Services in 2005 and spent five years building an effective health program. 
As Auroville's pioneers are ageing, a need for elderly care arose and AVHS therefore provides HOMECARE to seniors of Auroville in 2 home facilities (Marika's home and Mahalakshmi Home, plus individual Homes of the seniors) today.
This includes 24/7 care, assisting with doctor visits, organising attendant during hospitalization and helping with daily task as grocery shopping, personal hygiene.
A separate hygiene program is running to overlook the hygienic standards in Auroville's eateries, food processing units, schools, guesthouses and public spaces.
Leaders & Team
Our team has 7 Aurovilians and many members coming from the surrounding villages.
Location:Mahalakshmi Home, Crown Road, next to Arka , Auroville 605101, Tamil Nadu India
Opportunities at Auroville Health Services (AVHS)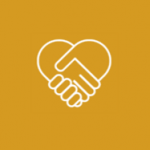 Daily tasks:
Assistance with meals, medicines, housework, and social care giving. Organizing transport, attendance, or treatment or clinic visits, shopping, social events in Auroville. To make sure of their weekly personal hygiene. Assisting for activity individually or in group, like yoga for elderly, brain gym, gymnastics, singing.