STEM Land (Science Technology Engineering Mathematics)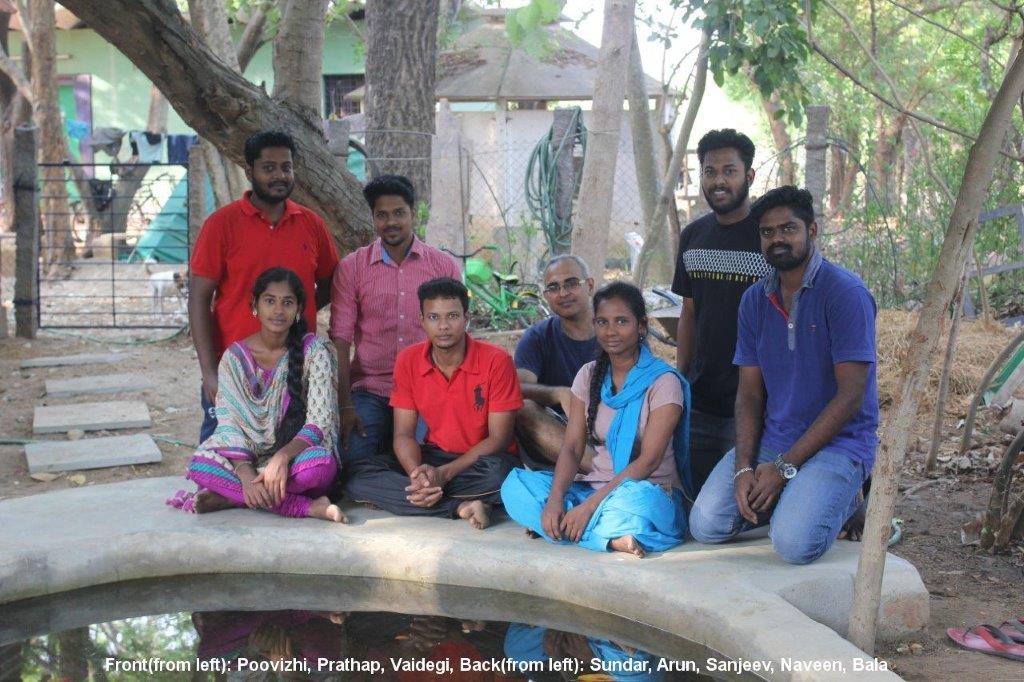 History and today's organisation.
Aura Auro Design started as a research project of SAIIER (Sri Aurobindo Institute of International Educational Research) in Jan 2015. Later that year STEM (Science Technology Engineering Mathematics)  Land and resource center as a space for children to learn and explore.
STEM Land- Aura Auro Design became a sub-unit of SAIIER in May 2017.
For more information please click www.auraauro.com
STEM Land – AAD are resource centers in two outreach schools of Auroville – Udavi School and Isai Ambalam School. The centers work on Math and Science education through creating and building rather than didactic classes. Through this constructivist approach children have become responsible for their learning, work with peers and have created many projects that demonstrate concepts they learn.
Click on the links below to view STEM activity videos
STEM Land @ Udavi School:
STEM Land @ Isai Ambalam School:
The centers primarily work with village children and provide a platform /resource, offering amazing opportunities to learn. The activities chosen by children and youth include programming, electronics, Math materials, strategy games, puzzles, robotics, DIY cameras, etc.
The centers are run by engineering graduates in and around Auroville who volunteer 3 hrs a day at schools and work on engineering 5 hrs a day with their mentor.
Vision and Missions
AAD started with a simple concept of a learning organization that skilled youth to work with children. STEM Land was born out of a meaningful way to engage with children and has given us focus and direction. The tagline – learn, grow, work, teach is reflected in our goals as an organization:
– Exploring self-directed learning and research the use of technology in effective learning and learning environments
– Exploring a learning organization. How an organization, where learning (unending education) and growth (constant progress) of its members and those they interact with is the primary goal, can still be effective in engaging in a real world context.
– To provide opportunity (and mentoring) to youth in and around AV to become skilled e.g. in electronics, programming and teaching.
– To provide an opportunity for skilled youth to engage with children in schools and move beyond simple procedural learning into application, problem solving and self-mastery.
– To explore alternatives to examinations as a way for children to demonstrate mastery.
– To support those who want to see similar changes in their schools and organizations e.g. modules in specific topics, teacher training.
Leaders & Team
We would like to believe we are all stewards of the project.
About the Founder
Dr. Sanjeev Ranganathan is the recipient of the Lewis Winner Award for his research and has created products used by over a billion people. He works in Auroville with youth and children on developing critical thinking skills while connecting to their inner potential. He is the founder of Aura Auro Design, that provides rural engineering graduates an opportunity to learn and grow while volunteering at schools. This led to the creation of STEM Land (Science Technology Engineering Mathematics Land) an active open space of learning for both children and adults.
The team includes, besides the Sanjeev the project holder, 5 senior facilitators and one coordinator for both schools.
Opportunities at STEM Land (Science Technology Engineering Mathematics)