Forestry and farming practice aiming to foster a sustainable way of living.
History & Today's organization
Baraka community is managing and protecting 4o acres of Auroville's bioregion in the Green Belt area. 
Vision & Missions
Facilitating a learning ground for kids to connect with both animals and nature. Fostering awareness through interraction.
Leaders & Team
A team of 6 people works on the forest and the farm. 
Location:Baraka (Green Belt area, Auroville)
Opportunities at Baraka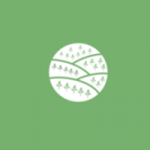 Daily tasks:
Planting, clearing off creepers and thorn bushes in the designated forest areas. Prooning trees, working with timber.
Workshops & Training
No Workshops & Training Found